ABOUT
International Lubricant Distributors (ILD)
---
International Lubricant Distributors, or ILD, is an Australian based lubricant marketing company focused on distributing premium lubricants to Australian and international markets.
ILD is the exclusive distributor of Sinopec lubricants in Australia. The partnership between ILD and Sinopec aims to bring a fresh new product range and an innovative service offering to the Australian market - an offering grounded on delivering value, performance and superior levels of customer service.
Our team is key to differentiating ILD from the other lubricant marketers, each team member being thoroughly experienced in the lubricant market, having previously worked for the world's most predominant oil companies and equipment OEMs. Every member is passionate about oils, everyone is dedicated to exceeding customer needs and all are committed to the core company value of a solutions driven mindset.
Over the past 12 years, ILD has built the Sinopec brand to become one of the strongest in the market, particularly in the mining, earthmoving and transport industries. This growth is predicated foremost on the quality of the oil but backed up by the best-in-industry technical and customer service offering.
ILD offers its customers purpose-built lubricant supply solutions that save the customer money and extends asset life. We take a close personal approach with our customers and generate loyalty through service.
ILD Sinopec is the only genuine lubricant company to have successfully entered the Australian market as a tier one supplier in recent times. ILD has changed the status quo in the industry having won a series of significant major national contracts, particularly in the mining sector.
ILD's success requires:
---
PREMIUM PRODUCTS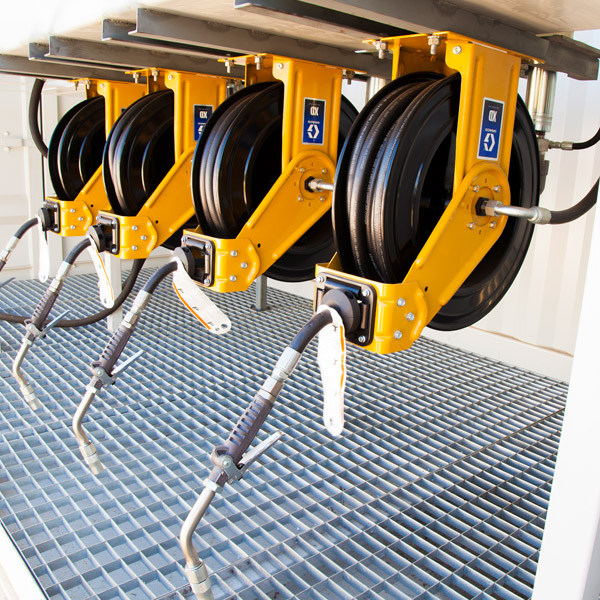 ---
INNOVATIVE SUPPLY SOLUTIONS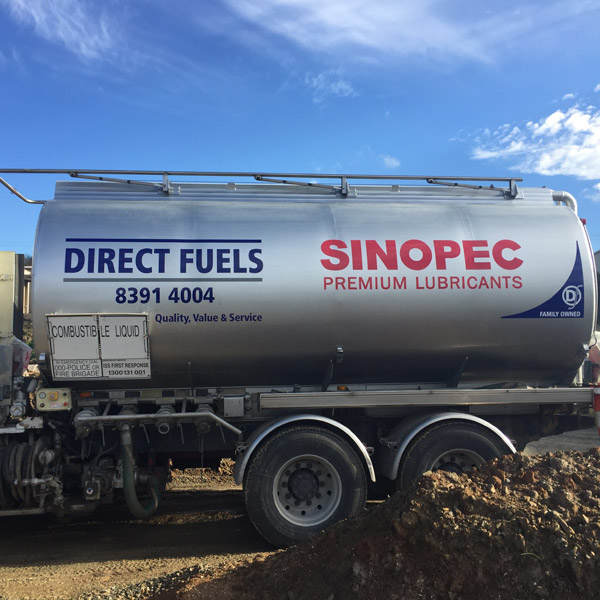 ---
COMPLETE SUPPLY ASSURANCE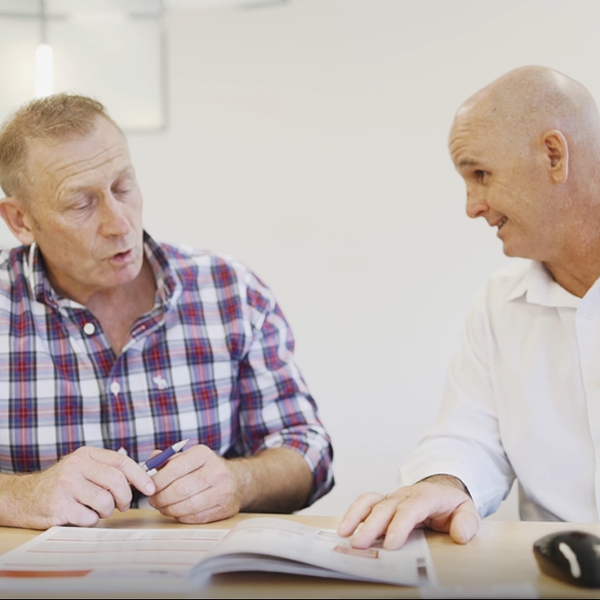 ---
BEST VALUE PROPOSITION IN THE MARKET
Further to ILD's growing success is its commitment to excellence and the community. ILD is the only major distributor in Australia that is fully certified as carbon neutral across all its operations. ILD is committed to the concept of making a net positive impact on the planet.
We invite you to learn more and find out why the ILD/Sinopec offer has gained so much attention in the market and learn more about how ILD can improve your company performance and save you money.
Telstra Business Awards Finalist 2019
International Lubricant Distributors (ILD) was announced as a Finalist in the prestigious 2019 Telstra Business Awards in the Medium and Making Waves category in Western Australia.

The ILD / Sinopec Premium Industrial Lubricants offer is well-known in the Australian industrial market. The ILD team was very excited to receive recognition for ten years of hard work by being named as finalists in the Telstra Business Awards.

The Australian market for industrial lubricants is highly competitive with more than 700 lubricant-related businesses in Australia (IBIS World May 2019). The market is dominated by four global major suppliers with an estimated 90% of combined market share. However, the ILD Sinopec offer has managed to successfully compete and grow in the market by behaving differently, diversifying and leading the market in its service offering.


ILD's Chief Operation Officer, Robert Boylan commented that "ILD has been doing things differently from the traditional lubricants businesses since we commenced. We have led the market by attaining ISO 9001 Quality Management System accreditation, developing a cloud-based real-time operating system and being the only lubricants company to achieve Carbon Neutral status for the whole business. Innovation has led our business offer and we intend to remain in front of the market to give our customers the best and most trusted offer in the market.

ILD is committed to changing the landscape of Australian lubricants industry, and we will continue to innovate and differentiate our offer for the benefit of our customers and allies. Being named as a Finalist in 2019's Telstra Business Awards is a welcome recognition that our approach is working."
ABOUT
Sinopec
---
Sinopec is the second largest oil refiner in the world and one of the largest lubricant manufacturers.
Its products for Australia are blended at their new state-of-the-art plant in Singapore and designed to perform under Australia's harshest conditions. Sinopec's products have been designed and developed in conjunction with the major global OEMs and with direct input from its Australian customers. Sinopec's premium lubricants, when partnered with ILD's innovative technical service approach, have given Australian businesses a new performance standard in the market.
Every year in recent times, Sinopec has ranked among the world's largest oil and gas companies and is currently the largest energy company in the world by turnover (Forbes 2020). Sinopec produces more than 1.46 million tons of packaged lubricants per year from 12 lube oil & grease blending and manufacturing branches and 2 major R&D Centres in the Asia Pacific Region. Sinopec supplies over 2000 kinds of lube oils and greases across all 21 major product categories.
The quality of Sinopec lubricants meets or exceeds the performance of the best, well-known products in the market. The ILD / Sinopec offer meets our competitors' products in quality, durability, and value for money.
All Sinopec products meet and exceed the requirements of special specification standards of ISO, API, etc. Sinopec has technical partnerships with many of the world's best-known automotive OEMs including Daimler-Chrysler, VW, Mercedes-Benz, Volvo, MAN and many other global brands.
Sinopec's premium oils and greases are specifically designed for Australia's harsh conditions. Sinopec's Australian products go head-to-head with the best, well-known products on the market. More often than not they're exceeding performance standards.
Whether that be mining, transport, agriculture, earth moving or just your truck and car, Sinopec manufactures the full range of oils and greases for your machinery.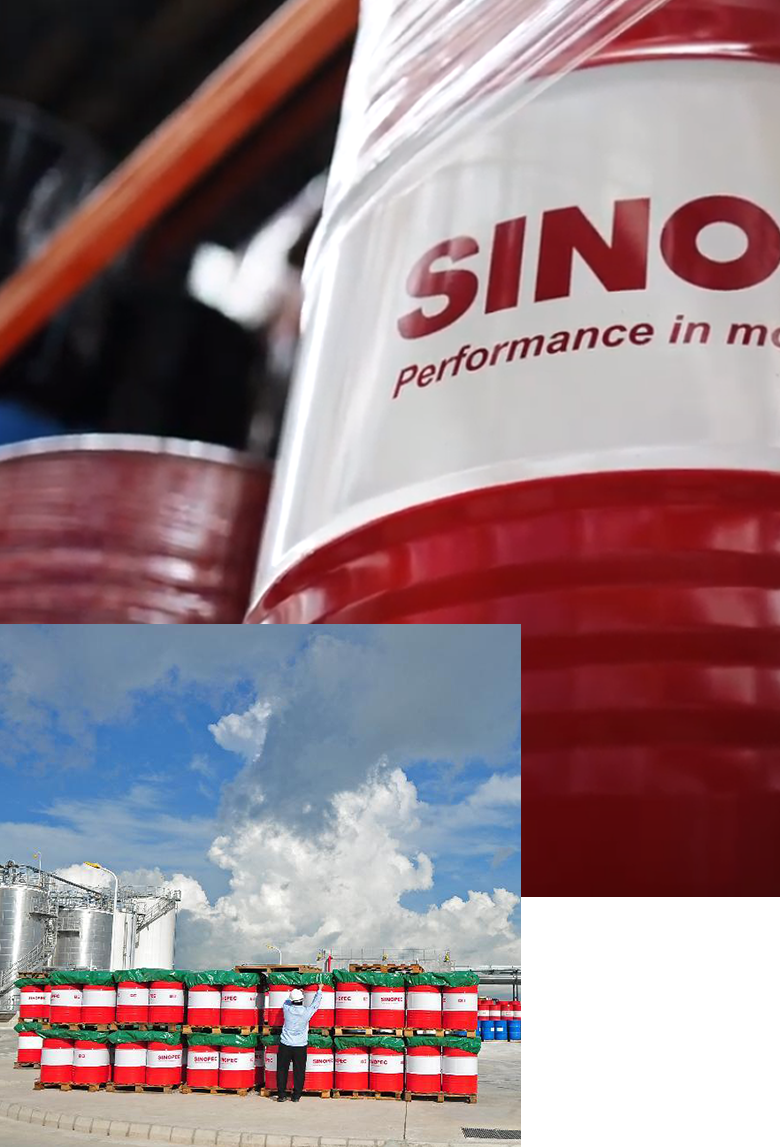 Sinopec also takes a close interest in Australia through its various sporting and social engagements. Sinopec is a long-term sponsor of the Fremantle Dockers AFL club and through ILD, sponsors a range of other sports clubs, charity events and social programs. Sinopec is invested in Australia for the long term.
In Australia, Sinopec lubricants are distributed by ILD across the country, making ILD one of Australia's largest independent lubricant distributors. Learn more about why some of Australia's best companies have moved to the ILD/Sinopec offer.
---
Tons of Crude Oil Production (in 2019)
---
Largest Oil & Gas Producer in the World