Your problems, our solutions.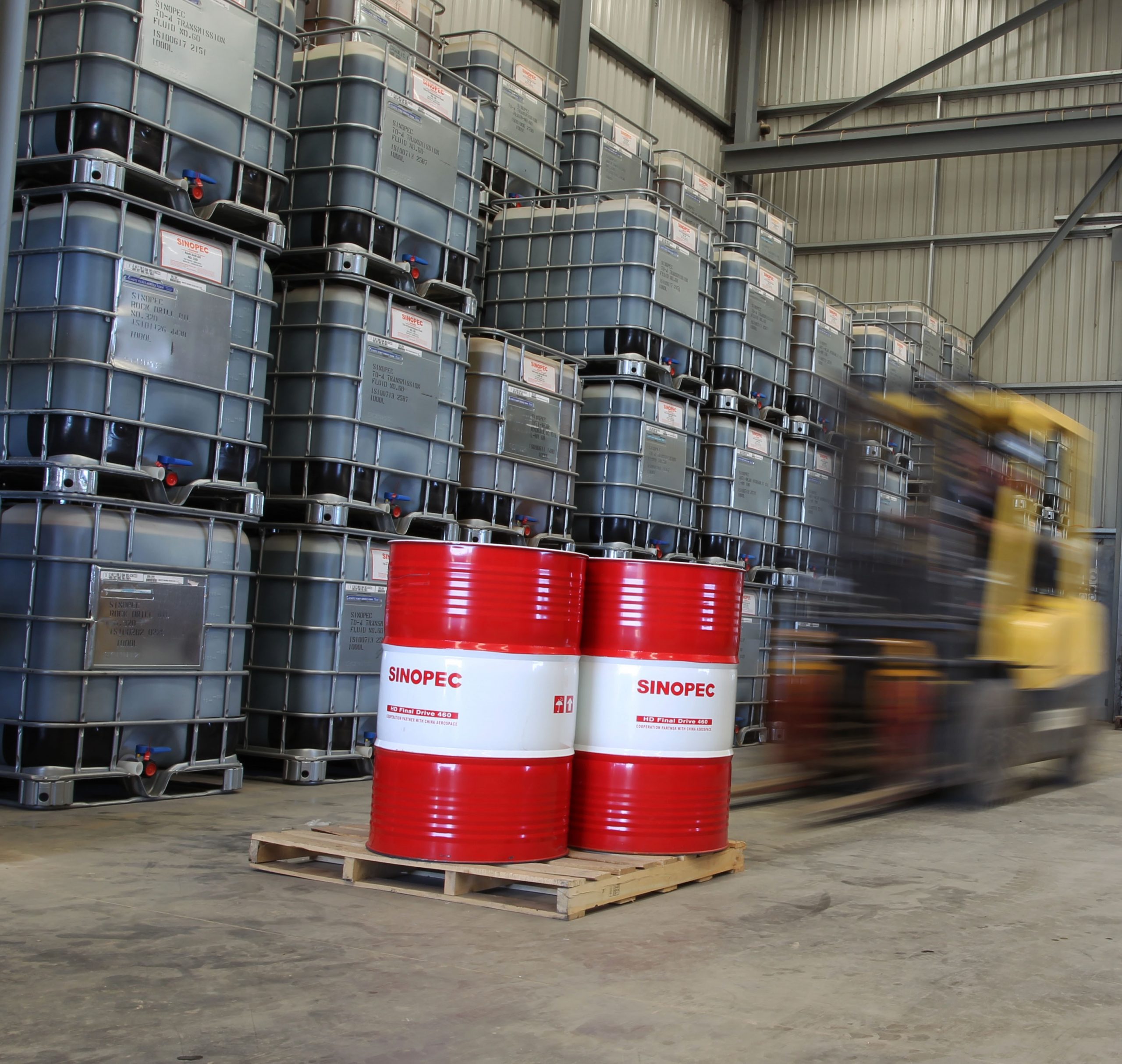 Premium Quality
Sinopec is a global tier one lubricant manufacturer.
OEM Specification and Endorsement
Sinopec products are approved to both the latest American (API) and European standards. Additionally, Sinopec products have recieved technology certificates from respected original equipment manufacturers (OEMs). Sinopec lubricants are 'factory fill' and 'service fill' to some of the world's largest and best known OEMs. In addition to industry standards and OEM approvals, Sinopec and ILD are in ongoing communication with key OEM technical departments to ensure Sinopec's product specifications are in-line with the OEM's ever changing performance criteria.
Quality Control
Sinopec use only 100% new packaging. This is particularly relevant to IBC's where there are many issues with the use of refurbished IBC's such as different fittings, quality, product contamination and collection. Our offer of new Schultz IBC's ensures consistently high quality new units with Schultz global ticketing service. No repacking of any lubricating oils. Full COA available by blending batches. Centralised supply points. All Sinopec products come from a single supply point guaranteeing continuous QC, this differentiates from our competitors - impacting the oil analysis consistency.
ISO 9001 Certified
Operational functions of the business incorporating the sales cycle of forecasting, purchasing, sales processing and logistics, customer service and customer management in relation to the sale of Premium Industrial Lubricants of ILD is certified to ISO 9001 Quality Assurance standard. We are one of the few major lubricant players in Australia to achieve this milestone.
Innovative Offer
We assist and support our customers in achieving LUBRICATION EXCELLENCE. Defined as the journey to get maximum benefits out of lubrication practices and management for optimum effectiveness and reliability.
Lubrication Excellence Elements within our Control
Lubricant quality and performance
Viscosity selection
Oil change interval
Storage and handling practices
Filter quality and maintenance
Synthetic vs Mineral oil
Oil trend and analysis for early detection and rectification
Lubricant cleanliness and contamination control
Technology and Innovation
The ILD team always keeps up-to-date with changes in technology and develops new and innovative ways to serve our customers better value.
We develop our own Lubrication Benchmarking & Management Excellence Tool.
ILD introduced Filter Patch Testing at site to save customers having to send off samples.
Develop our own range of Lubricant Storage and Management systems.
Asset Health Analytics.
Innovative solutions to controlling contamination.
Oil cleanliness program.
Component Lifecycle Monitoring Extension & Improvement.
New Product Development & Drain Extension Trial.
Actively participating in industry conference, training and meetings.
Our technical team are Noria-trained and certified lubricants professionals.
Complete Service
Full Distribution across Australia
Direct supply into every capital city including regional areas.
Major warehousing in every capital city.
One of few companies that can provide 5 days turnaround on bulk oil supply.
Local supply from all capital cities.
Security of Supply
98% IFOT
Backorders less than 0.5% of monthly sales.
99% of orders dispatched the next day.
Less than 0.5% picking and keying errors.
Customer service, finance, logistics and inventory control centralised in one location, streamlining customer service ensuring seamless interaction.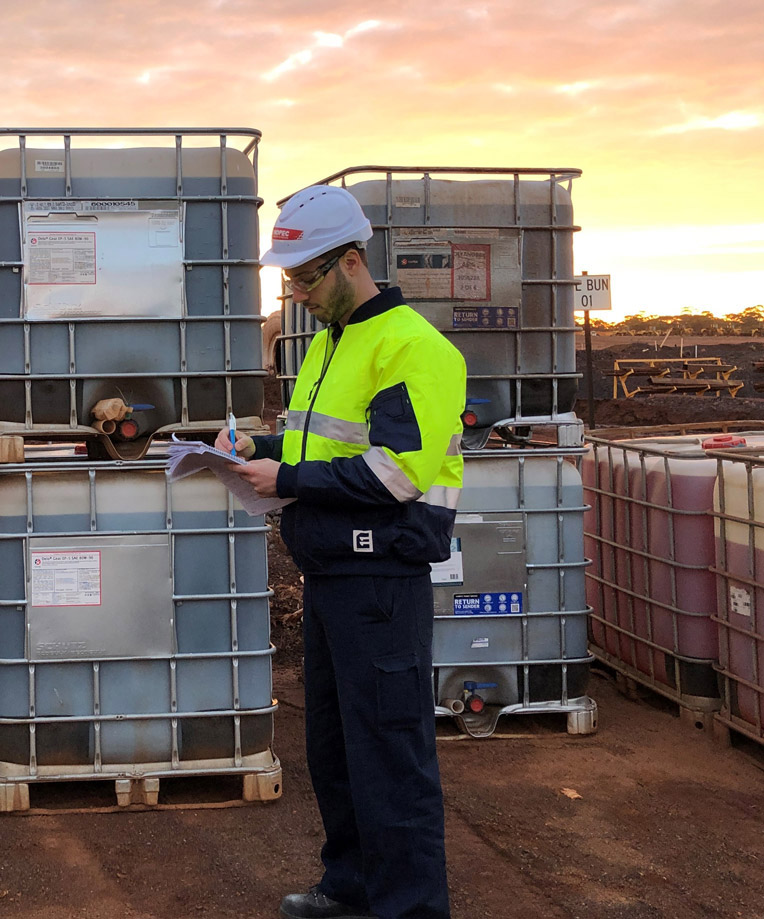 Personalised Service
ILD strives to lead the market with our service offering and so each customer has a unique offer tailor-made to their specific and changing requirements. It is this approach that clearly sets ILD apart from our competitors. ILD's approach is to manage the customers' lubrication processes on their behalf, and we have developed a range of unique solutions to accomplish this. ILD has successfully anticipated and met the needs of our customers across all areas of our business. We also work with our customers closely to provide them with any training and development that they may require.
Training and Skills Development
Product application training
Heavy Duty Engine Oils
Gear and Transmissions
Hydraulic Oils
Coolant
Storage and Handling Best Practices
Used Oil Analysis Report Interpretation Training
Contamination Control Training
Other tailor-made training according to your need
Customer Service
ILD's strong point is our close relationship with our customers and our technical programs that are tailored to meet their specific needs. Our customers talk with the same Technical and Operations staff every time they call, so over time, we become an extension of their own operations team. ILD has successfully partnered with our customers to implement engine component life programs, win equipment warranty claims, dramatically decrease equipment down-time, set up or re-structure lubrication facilities and develop bespoke lubrication systems on-site.

ILD's customer service has continued to evolve to remain the best in the market. This includes new methods of measuring engine wear, product performance and equipment optimisation. All of this is quantifiable so the customer can see tangible results on their site.
Socially Responsible
Ride To Beat Cancer
ILD, via its corporate partners both sponsor and have staff participate in the annual Perth, MACA Cancer 200 to help find a cure for cancer. The annual two day cycling event helps raise vital funds and awareness around the great work carried out by the Harry Perkins Institute of Medical Research whom are committed to ending the pain and suffering of people and families living with cancer. Unfortunately many people have or will be exposed to cancer in its many forms, whether the diagnosis is a loved one, family member, work colleague or friend it's a terrible burden. ILD is committed to helping defeat this dreaded disease.
Supporting Girls Football - The Tigers
Girls footy is growing rapidly in Australia and we love to see the juniors getting involved. Football is a great way to exercise and be part of a community. Here at ILD we support women taking charge in a sport that was predominantly made up of men and changing the landscape. The Tigers young women football team has been around for a few years and ILD is a proud sponsor of the team. They have excelled rapidly and even made it to the Grand Final in 2019.
ILD's Environmental Management - Carbon Neutral Program
ILD continues to stay ahead of our competitors to maintain a competitive advantage in the market. Recently, major tenders have requested information from suppliers regarding their Environmental Friendly status. This push is also driven by Government Policy and major customers need to fulfil their own efforts to reduce emissions. ILD has responded by having all of our business activities certified as Carbon Neutral and has purchased Carbon Credits to offset all emissions.